Promoting Diversity
in the fields of
Otolaryngology
Who We Are
Dr. William Harry Barnes graduated from the University of Pennsylvania Medical School in 1912, and became the first certified Black specialist in otolaryngology in 1924. Working his way up to the Chief of the Department of Otolaryngology at Philadelphia Fredrick Douglas Hospital, Dr. Barnes dedicated his life to helping underrepresented peoples in the medical field.
Today, the Harry Barnes Medical Society provides pathways that help develop diversity in otolaryngology. Our goal is to provide future-oriented opportunities for historically minoritized physicians, trainees and students in relation to this growing field.
Thank you for your interest in supporting the Harry Barnes Medical Society.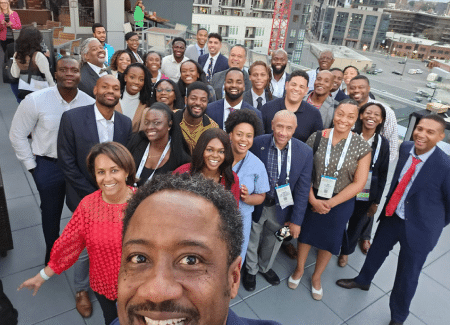 The Importance and Power of Our Community
Students and residents of the Harry Barnes Medical Society leave the academy optimistic, knowing the impact of their short- and long-term goals are improving their specialty through merit and diversity.
Upcoming Events