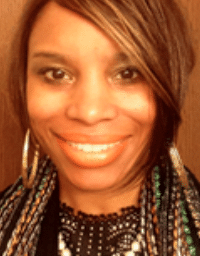 Angela Powell
Immediate Past President, NMA HD Representative
Assistant Professor of Surgery, F. Edward Herbert School of Medicine
Uniformed Services University of the Health Sciences
Vice Chair, Otolaryngology Section of the National Medical Association
Bethesda, M.D.
Dr. Angela Powell entered active-duty service for the U.S. Navy in 2006 following graduation from residency training in Otolaryngology at the University of Pittsburgh Medical Center. She completed Officer Indoctrination School holding the position of Division Officer as a Lieutenant and then took on the rank of Lieutenant Commander in September 2006, shortly after arrival at her first duty station, Naval Medical Center San Diego. As the only General Otolaryngologist for this busy group practice, she distinguished herself by ranking among the top 10% of military Otolaryngologists for patient encounters. She became a spokesperson for the Navy Medical Leads Assistance Program which is a program designed to aid in the recruitment and retention of minority healthcare providers and was selected to be featured in recruitment materials. She deployed with the USNS Comfort humanitarian mission in 2007 which provided care to a dozen Central and South American countries and then returned to San Diego to be awarded the 2007 Resident Teacher of the Year Award for her tireless dedication to resident education through chapter reviews, lectures, and one-on-one didactics. She was Co-Director of the first-ever, tri-service Endoscopic Sinus Surgery course offered in collaboration with the University of California at San Diego in 2009 and received the Program Director's Award for outstanding contributions to the residency program before her transfer to the Naval Hospital Camp Lejeune. She spent a six month temporary duty assignment at the Naval Hospital Pensacola from February to August of 2011 where she received the Navy and Marine Corps Achievement Medal for both her clinical acumen and for her role in spearheading standardization and introducing process improvements during the rollout of the electronic medical record system (Essentris) at this facility. She then transferred to Naval Hospital Jacksonville (NHJAX) in September 2011 where she served on the Medical Executive Committee as both Chair of the Medical Records Committee and Chair of the Professional Practice Evaluation Committee. While stationed in Jacksonville, she was nominated for the Military Health System Female Physician Leader of the Year Award twice and ranked as a top 5 Navy finalist. She completed all training requirements to achieve the Executive Medicine Advanced Qualification Designator and was promoted to the rank of Commander. Prior to her transfer to Walter Reed National Military Medical Center in October 2017, she was awarded the Navy and Marine Corps Commendation Medal for exceptional contributions to the Command highlighting her efforts in process improvements as a Lean Six Sigma Green Belt, her clinical productivity exceeding MGMA benchmarks and consistently rating as a top clinical performer in the ENT Department, her vision in advocating for female leaders as a founder and co-moderator of the NHJAX Lean In Circle among others. She was then stationed at Walter Reed National Military Medical Center where she completed training as a Lean Six Sigma Black Belt and served as the Lead Belt on a process improvement project to better capture surgeon and anesthesia provider productivity in the main operating room. She is the Chair of the Otolaryngology Section of the National Medical Association/Harry Barnes Medical Society and served as the first African American to Chair the Women in Otolaryngology Section of the American Academy of Otolaryngology-Head and Neck Surgery from 2019-2020. She transitioned from active duty to civilian practice in December 2019 now working as a comprehensive general otolaryngologist for the Guthrie Medical Group with offices in both Sayre, PA and Corning, NY. She prioritizes remaining active in her church community in the midst of the many listed professional responsibilities.